委内瑞拉 —— 有钱没钱 都在出逃 !

Rich or Poor, Venezuelans Flee Country in Growing Numbers
BY LISA NIKOLAU ON 1 DECEMBER 2016
这还是近两年前文章的标题,里面内容,唉,跟你一毛关系没有,别劳神看了,
晃一眼题目,足矣。
不动产真的保值吗? 委内瑞拉房屋贬值7-8成 房主纷纷弃房逃离祖国
不动产真的保值吗? 委内瑞拉房屋贬值7-8成 房主纷纷弃房逃离祖国
https://www.baidu.com/s?ie=utf-
8&f=8&rsv_bp=0&rsv_idx=1&tn=baidu&wd=%E4%
B8%8D%E5%8A%A8%E4%BA%A7%E4%BF%9D%E5%
80%BC%E5%90%97%EF%BC%9F%E5%A7%94%E5%
86%85%E7%91%9E%E6%8B%89%E6%88%BF%E5%B1
8%E6%88%90%20%E6%88%BF%E4%B8%BB%E5%BC
%83%E6%88%BF&rsv_pq=daf6ca1000056179&rsv_t=
658b3oTg0ud7uLuNcjT6m8yP7X3NxzVG%2FFJMQ0M
iwEb6oUEwI1ovzQyZHG4&rqlang=cn&rsv_enter=
当货币贬值时,有房子的 也只能望房兴叹
没有温度的杀手 百家号 2018-09-22 17:56
当人们选择投资理财的方式时,一向认为投资不动产是变数最小的,
风险和收益都没有股市高,但是比起储蓄还是要强的太多,其他的投资
理财方式,一般都相应的需要一些专业知识,而一般老百姓并不具备
太多的金融知识,于是大家有了钱就去投资买房,但是最近委内瑞拉的
很多房主们却丢下房子逃跑了。
委内瑞拉的货币贬值简直达到了疯狂的地步,物价已经上涨了460倍,
在委内瑞拉国内正常的工作已经无法满足基本生活,于是人们纷纷出逃,
最近3年来委内瑞拉有160万人出逃,这种趋势继续发展下去将演变成
世界上最大规模的难民危机之一。因为国内经济崩溃,委内瑞拉人连
正常的生活都难以为继,甚至许多人在出逃时连申请护照的钱都拿
不出来了。
目前一大批难民逃往巴西和厄瓜多尔,但是因为巴西内乱迫使他们
不得已返回自己的国家,厄瓜多尔已经表示将开放人道主义走廊,免费
载送委内瑞拉难民逃往秘鲁边境,秘鲁是这个地区之内最富有的国家。
这些出逃的人们在自己的国内都是无产无业的吗,非也,很多人都有
自己的房屋,可是因为经济巨变,楼市十分萧条,不动产直接贬值了
7-8成,很多经济条件好一些的人们移民了,还有一些去选择出逃做
难民了,目前都大量房屋空置,无人居住,在这种情况下你想要把房子
卖出去,那简直是不可能的,因为没有人再关心投资居住的问题了,
所有人都在想着怎么努力活命,目前委内瑞拉有87%的人处于
贫困之中,在出逃的160万人中,有不少都是有不动产的房主,也不得
不放弃房产逃命去了。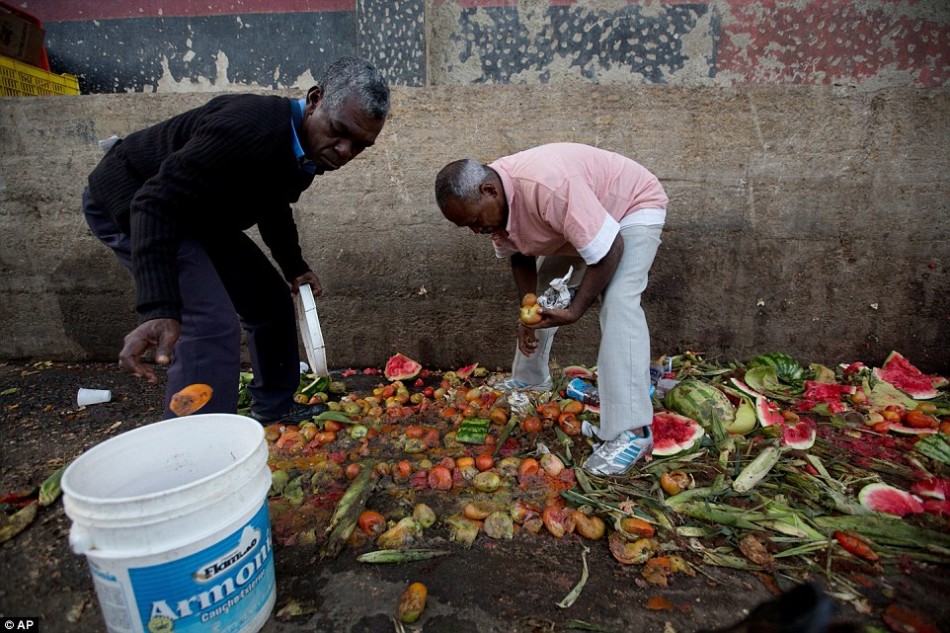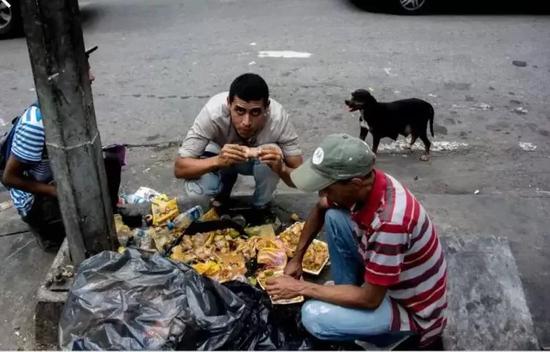 由此看来,不动产保值这件事并不是绝对的,那是在经济一片大好的
时候是行得通的,如果发生经济动荡,货币贬值的时候,解决温饱问题
才是第一位的,居住性质的房屋或许还有市场,投资性房屋谁还有心思
去考虑,像委内瑞拉如今的情况,在万不得已的时候甚至要弃房出逃。
Fleeing Venezuela's Crushing
Economic Crisis
The ongoing economic crisis in Venezuela is driving people to leave the country by the
hundreds of thousands—often crossing borders on foot—seeking better lives in Brazil,
Colombia, Ecuador, Peru, and beyond. They are fleeing a nation that now experiences
frequent power outages and water shortages, and suffers from a severe lack of food and
basic medical supplies. Hyperinflation has become such a burden that new currency was
recently issued, at a conversion rate of 100,000 bolivars (old currency) to 1 sovereign
bolivar (new). The IMF estimated that Venezuela's rate of inflation might reach
1,000,000 percent this year. Just this week, several new economic measures will take
effect, including a more-than-3,000 percent hike in the minimum wage. The rising numbers
of refugees are causing problems in bordering countries as well, with countries like
Ecuador and Peru tightening restrictions on immigration. Gathered here: a look inside
Venezuela over the past few months, and at some of those who chose to leave their
ailing country behind.
HINTS: View this page full screen. Skip to the next and previous photo
Venezuelans heading to Peru walk along the Pan-American Highway in Tulcan, Ecuador,

after crossing from Colombia, on August 21, 2018. On August 16, Ecuador announced

that Venezuelans entering the country would need to show passports beginning August

18, a document many are not carrying, with Peru following suit effective August 25. #

Luis Robayo / AFP / Getty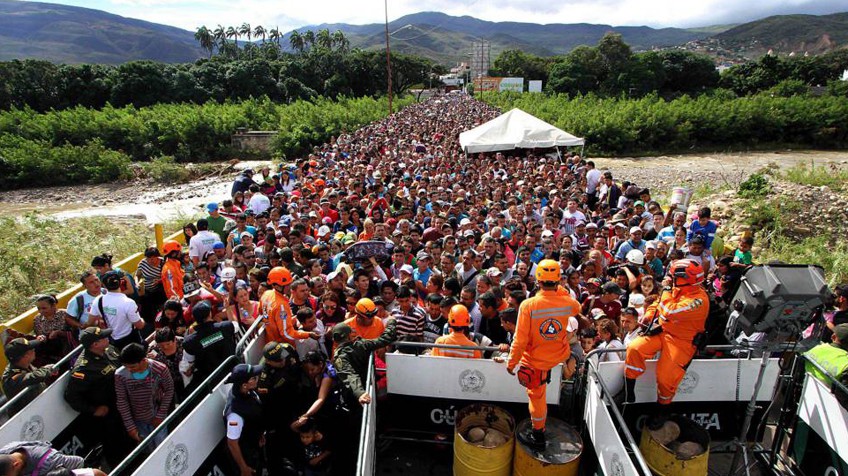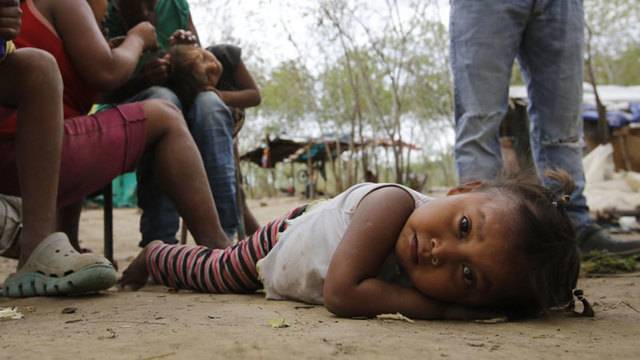 A toilet-paper roll is pictured next to 2,600,000 bolivars ($0.40 USD), its price, at

a mini-market in Caracas, Venezuela, on August 16, 2018. It was the going price at

an informal market in the low-income neighborhood of Catia. #

Carlos Garcia Rawlins / Reuters

A man fills a jerry can with water from the Waraira Repano mountain on June 13, 2018,

in Caracas. Water rationing is a regular occurrence across this crisis-hit country,

which has huge water resources but a national infrastructure in very poor condition. #

Federico Parra / AFP / Getty

A sign displays the price of peppers in a stall in a municipal market in Caracas on

August 21, 2018. The cost is displayed in old currency, as six million bolivars,

and in the newly issued currency, sovereign bolivars, at a conversion rate of

100,000 to 1. #

Marco Bello / Reuters

Nurses shout anti-government slogans during a protest demanding higher, fair wages and

opposing the government of President Nicolas Maduro, in Caracas on August 16, 2018.

The nurses were confronted by a phalanx of police officers that prevented them from

marching toward Miraflores Presidential Palace several miles away. #

Ariana Cubillos / AP

A man rides his bicycle in front of closed stores in Caracas on August 20, 2018. #

Carlos Garcia Rawlins / Reuters

Hundred-bolivar bills lie on the ground close to the boots of several police officers,

after they were thrown by protesters during a protest against the government of

President Maduro, in Caracas, on August 16, 2018. #

Ariana Cubillos / AP

Americo Fernandez uses a candle to illuminate the kitchen at his home during a

blackout in Maracaibo, Venezuela, on July 25, 2018. #

Marco Bello / Reuters

People pay for goods at the checkout of a supermarket in Caracas on August 18, 2018. #

Carlos Garcia Rawlins / Reuters

Empty shelves in a bakery in Caracas on August 17, 2018 #

Marco Bello / Reuters

Packages of corn flour are used as payment for haircuts in a barber shop in

Caracas on June 29, 2018. #

Marco Bello / Reuters

A man tries to get on a cargo truck used as public transportation in Valencia,

Venezuela, on July 11, 2018. #

Marco Bello / Reuters

People use light from phones while they help Olimpia Mora, who is in a wheelchair,

to leave a building during a blackout in Caracas on July 31, 2018. #

Carlos Garcia Rawlins / Reuters

Motorists line up for fuel at a gas station of the Venezuelan state-owned oil

company, PDVSA, in Caracas, on August 17, 2018. #

Marco Bello / Reuters

A Venezuelan family from Aragua State poses for a picture as they attempt to hitchhike

toward the city of Boa Vista, after they obtained refugee status or temporary

residence through the Federal Police and the United Nations High Commissioner

for Refugees, at the Pacaraima border control in Roraima, Brazil, on August 10, 2018. #

Nacho Doce / Reuters

Indigenous Warao people from the Orinoco Delta in eastern Venezuela rest on hammocks

in a shelter in Boa Vista, Roraima, Brazil, on August 11, 2018. #

Nacho Doce / Reuters

Daniel, a Venezuelan who has worked at an oil company, poses after showing his

passport or identity card at the Pacaraima border control in Roraima, Brazil,

on August 9, 2018. #

Nacho Doce / Reuters

A Venezuelan man and his son sleep along a street as they wait to show their passports

or identity cards the next day, at the Pacaraima border control, Brazil, on August

8, 2018. #

Nacho Doce / Reuters

Brazilians burn tires as they block a road near the border with Venezuela at the

Pacaraima border control point, on August 18, 2018. Building anger, heightened

by a reported robbery and beating of a Pacaraima resident in his home by four

Venezuelans over the weekend, led to a mob of local Brazilians descending on

camping Venezuelan refugees and driving hundreds of them back across the border. #

Mauricio Castillo / Reuters

Brazilians burn the belongings of Venezuelan people as they block a street near

the border with Venezuela at the Pacaraima border control point, on August 18, 2018. #

Reuters

Venezuelans walk past belongings and tents burned by civilians at the Pacaraima border

control, on August 19, 2018. #

Nacho Doce / Reuters

A Venezuelan woman sits on a chair along the street after showing her passport at

the Pacaraima border control in Brazil on August 9, 2018. #

Nacho Doce / Reuters

Venezuelan citizens travel on a truck's car-carrier trailer on the Pan-American

Highway, in a rural area of Pasto, Colombia, on their way to the border with

Ecuador, on August 19, 2018.#

Luis Robayo / AFP / Getty

A woman cries after she finds out that she cannot enter Ecuador because she does not

have a passport, in Rumichaca, Ecuador, on August 18, 2018. #

Dolores Ochoa / AP

A Venezuelan migrant and his daughter wait outside the Ecuadoran Migration offices,

at the Rumichaca Bridge in Tulcán, Ecuador, on August 19, 2018, for an authorization

that allows them to enter Ecuador. #

Luis Robayo / AFP / Getty

A group of Venezuelans smile as they walk along the Panamericana route toward Lima,

on August 15, 2018, in Tumbes, Peru. Most Venezuelans cross the border from Cúcuta,

Venezuela to Colombia, where permanence permits are hard to obtain, and travel

across Colombia to reach Tumbes. #

Manuel Medir / Getty

A group of Venezuelans walk along the Panamericana route toward Lima, in Tumbes, Peru,

on August 15, 2018. #

Manuel Medir / Getty

The shadow of a customer is cast on a closed shop at a market in Maracaibo, Venezuela,

on August 19, 2018. #

Fernando Llano / AP

Buses block an avenue during a public-transport protest against a transport census

in Caracas, Venezuela, on August 3, 2018. #

Marco Bello / Reuters

A man walks close to graffiti that reads "The people die from hunger" in Caracas on

August 21, 2018. #

Carlos Garcia Rawlins / Reuters

Grave sites with missing or damaged markers, at the Cemetery of the East in Caracas,

on June 19, 2018. A rash of headstone-looting at one of Venezuela's most cherished

cemeteries over the past six months has prompted administrators to preemptively

replace some valuable headstones with cheaper material before thieves can strike. #

Ariana Cubillos / AP

A man falls asleep while sitting on a bench on a street in Caracas on August 20, 2018.

梁家河子升起的红太阳 照得委总统马杜罗暖洋洋 !
韩连潮‏ @lianchaohan
关注 @lianchaohan更多80年代在外交部听老同志说起文革时期广交会80年代在外交部听老同志说起文革时期广交会80年代在外交部听老同志说起文革时期广交会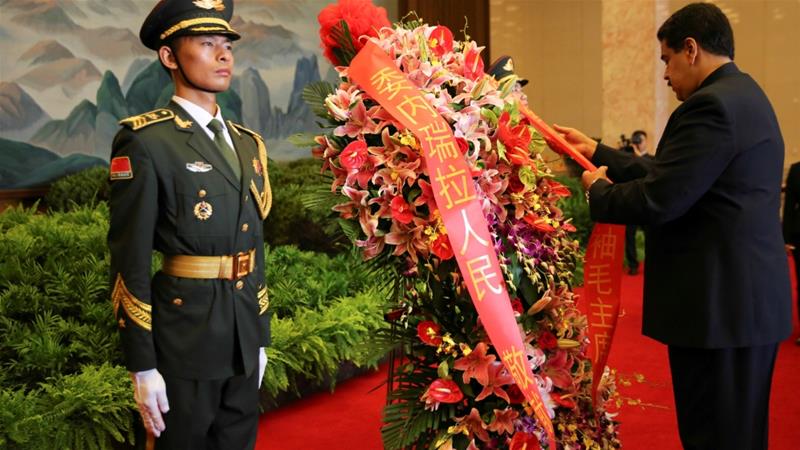 下午4:36 - 2018年9月16日